Cobblestones and 80s
music in the Netherlands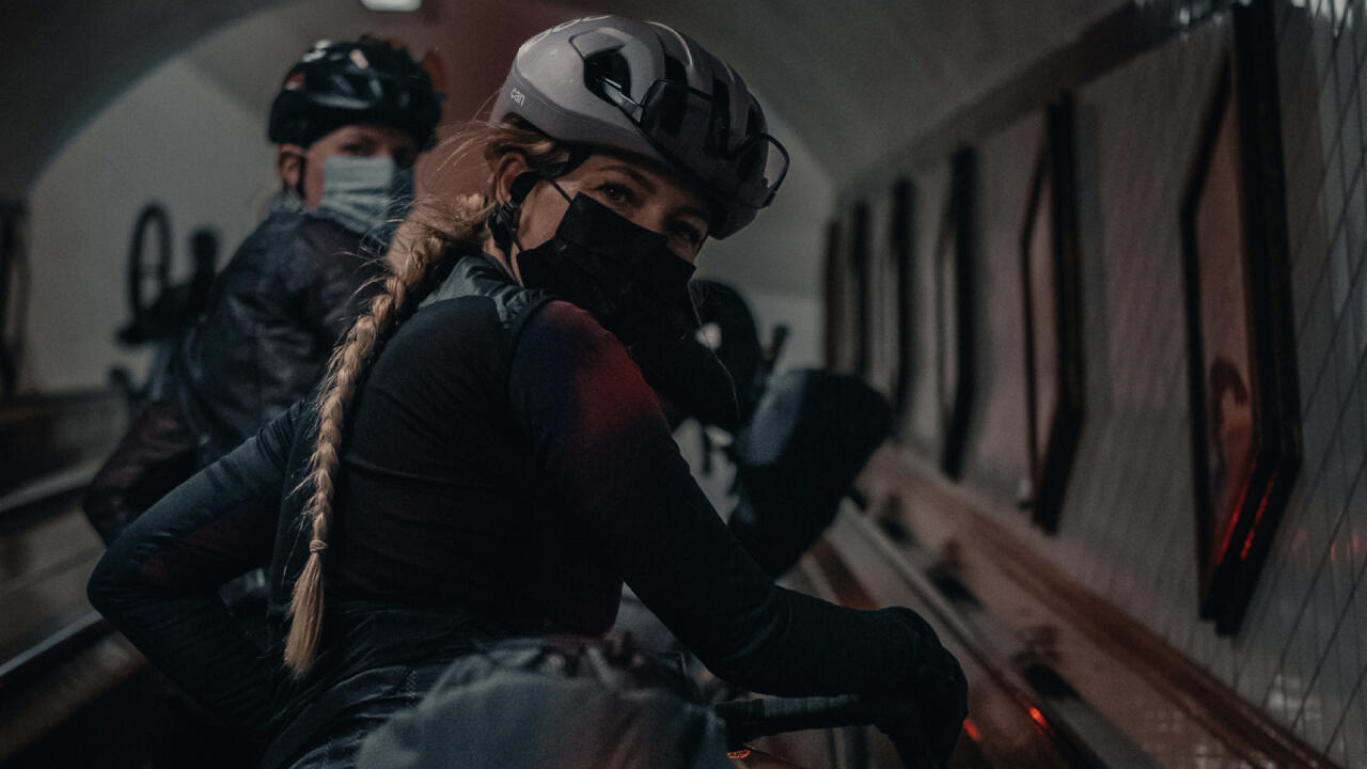 Alina Jäger is a writer, photographer and free-spirited cyclist from Koblenz, Germany. She moved to Girona, Spain, in December 2021 and has been immersed in the city's cycling culture and community ever since. Alina says there's no end to the opportunities for riding around the capital of cycling –roads, hills, flats, coast, mountain forest. "I even somehow find myself on really technical mountain biking trails" she laughs, "then try and quickly find my way off! There really is something for everyone".
Alina is no stranger to adventure, and her philosophy is simple, "I just try and get away from the cars!". We feel you, Alina. We feel you. We chatted with her about her new life in Girona and her recent bikepacking trip to Belgium.
On the topic of her new home, Girona, she had only praise and admiration for the city and its cyclists. "It's like nowhere I've ever been before. Everyone cycles, everyone wants to help you out, most people are somehow involved in cycling and the community, so I feel like I fit right in. Also, unlike where I cycled back home in Germany, I would say that in Girona there is sometimes a 60:40 ratio of women to men out cycling. It probably doesn't have anything to do with gender to be honest, it's just an amazing place to ride, and if you love cycling, that's where you go". Community is what attracts the cyclists who flock to this city each year, not to mention the endless roads and trails between mar i muntanya.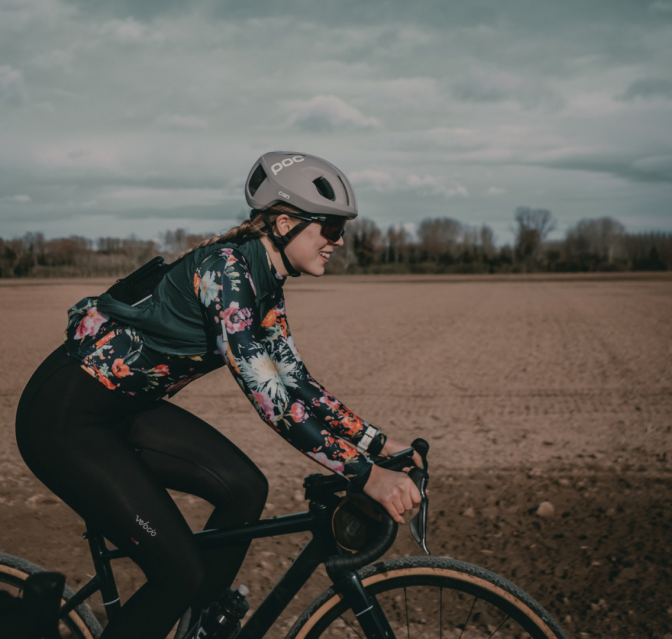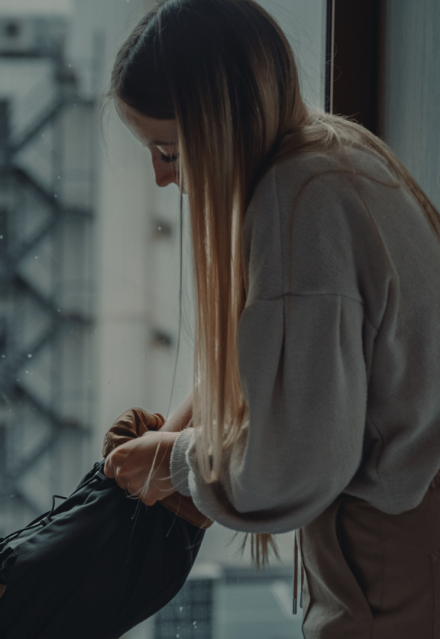 But before starting her new life in the Catalan capital of cycling, in early November 2021, off the back of weeks without a proper adventure and deciding to throw caution to the wind and brave the winter conditions, Alina started to spread the word among a group of friends about a weekend bikepacking trip to Antwerp. Her cries for adventure were heard and answered, and the five-strong group started planning for the trip riding over cobblestones (to see what all the fuss was about on the pro circuits!).
They gathered in Vlissingen in the Netherlands on the evening of the 19 November. It was cold, grey and rainy, exactly as to be expected of an early winter morning in Northern Europe. The next day, after spending perhaps too long at the hotel's breakfast buffet, they caught the ferry to Breskens, from where they set off along the coast for 15 km before heading south towards the Belgian border. Having set off slightly later than planned, they were conscious that the day would be closing in within a few hours. But they were confident they still had time to complete most of the 170 km trip before nightfall.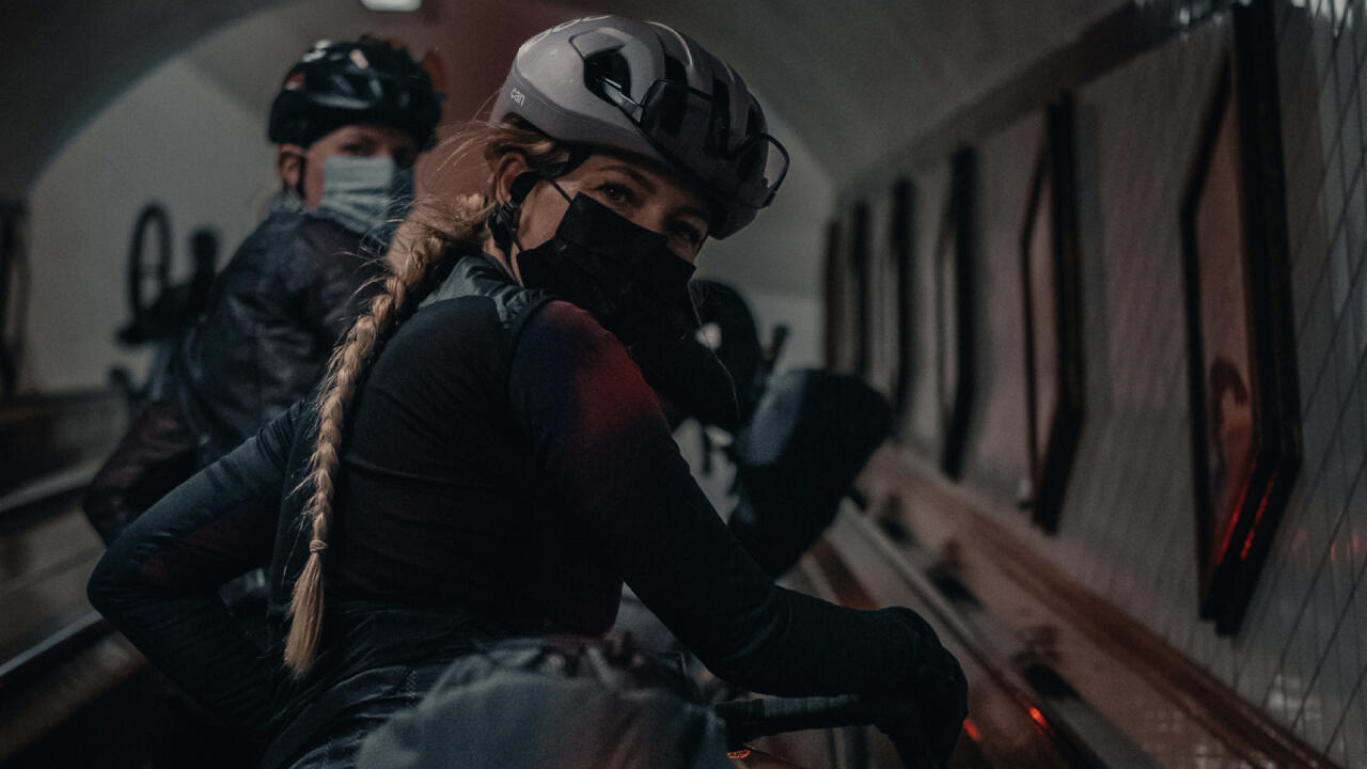 The weather was grey and cold, but the expedition crew had come prepared with music to keep themselves entertained. "Everyone added their favourite songs. It was a hilarious mix, we had a bit of everything from TOTO and Bonnie Tyler, added by me, to smooth bachata from Prince Royce, to Foo Fighters and Nirvana. It turned into a game to guess what kind of song would play next!", Alina laughs.
The ride was primarily flat but it was not without its challenges. "We experienced our first puncture within the first 10 km, which caused some trouble for one of our riders until we found a mechanic that could re-align his wheel properly! Then we witnessed a crash between a large group of cyclists and a solo cyclist coming the other way on a narrow path. She was pretty much thrown of course and crashed into a fence, and hurt herself pretty badly. It happened quite early on in our ride, so it was a bit of a downer with about 120 km still to go! But we stayed with her until the ambulance arrived to help keep her warm. We lost a bit of time there, but there was no way we were not going to help."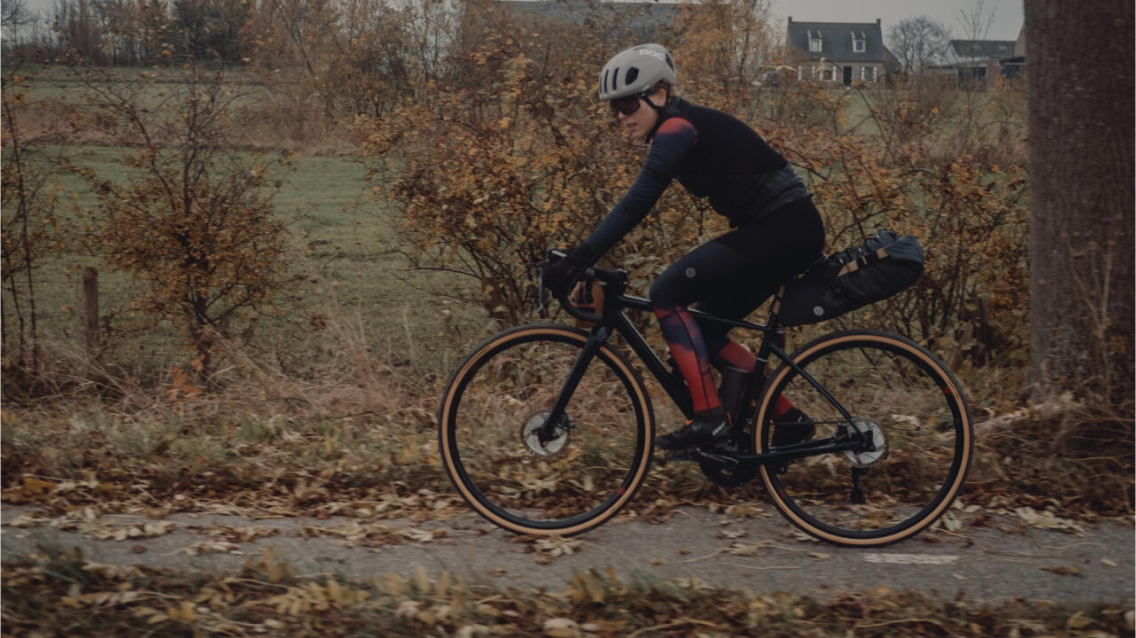 Back on the bikes and after about 40 km, the route headed eastward, zig-zagging north and south between the Scheldt Estuary and the Belgian border for another 80 km, passing through tiny villages, seaside towns, crossing rivers and railway tracks. Riding her F/AR, she said that the bike handled beautifully across the cobblestones, mixed-surface trails and asphalt roads, the perfect all road combination.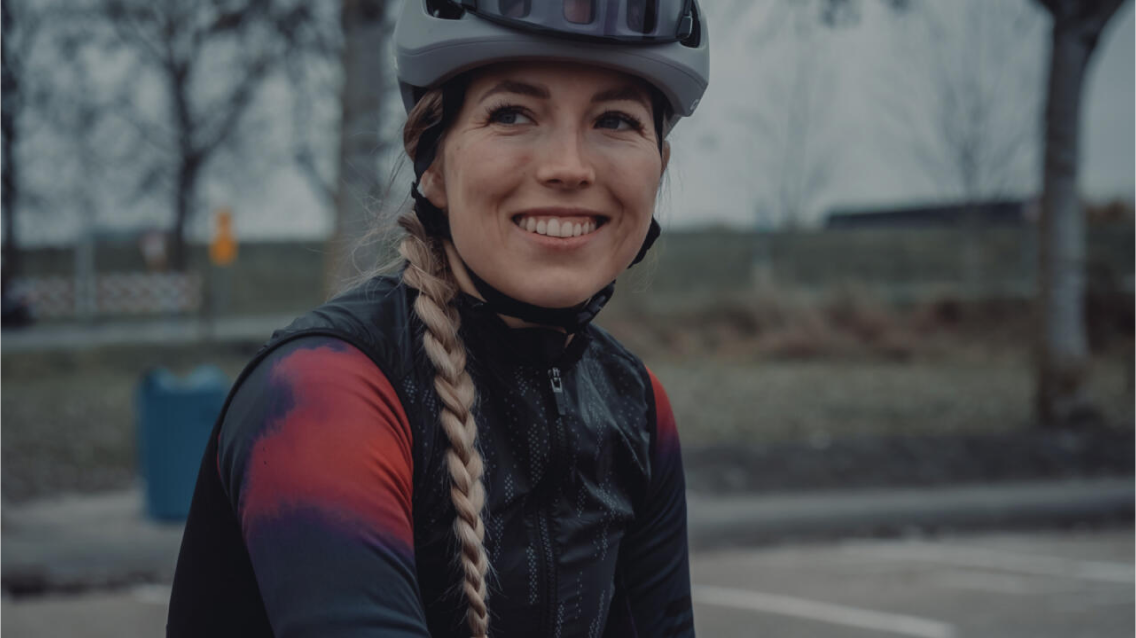 With about 50 km left until they reached their destination of Antwerp, and their warm and welcoming hotel rooms, it began to get dark. It had also started raining, so focus turned to the mission at hand: reaching Antwerp. But the group was in high spirits. Talking about why she rides, Alina is quick to highlight the sense of freedom you get from grabbing your bike and just exploring. "I'm not really interested in the competitive side of cycling", she says, "it's just not in my nature. I enjoy the mental challenges and struggles you get from cycling, and overcoming them". There might be some more structured training on the horizon later this year, just to be able to ride further for longer and go on more adventures, but nothing geared towards competing, "unless it's against myself! I love riding with other people and the friendships you can build while spending hours riding together. That's what this trip was like. You really bond with people when you're all struggling together!"
After another few kilometres, they passed through Doel, a small village at the foot of a nuclear power plant, which is now known as an actual 'ghost town'… In the 1960s, it was a lively industrial village, however following construction of the power plant and two new harbour docks, residents started to sell their homes and move away, leaving the town deserted. "It was pretty ominous approaching the area with the power plant, looming like a shadowy giant on the horizon… It was strange riding through a town with no one in it. Even though there wouldn't be many people out on the streets at that time anyway, you could still tell it was deserted", says Alina, recounting some of their trip's most memorable moments.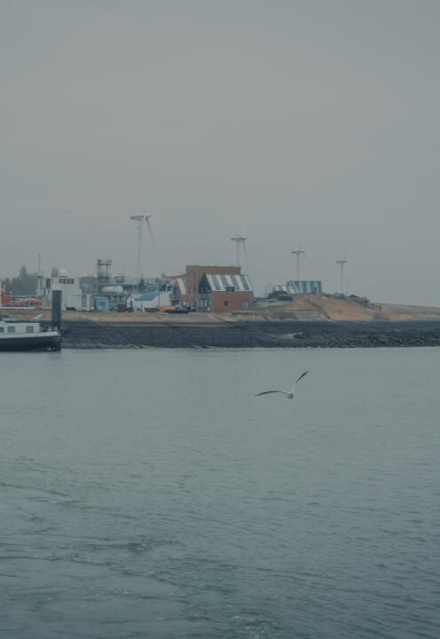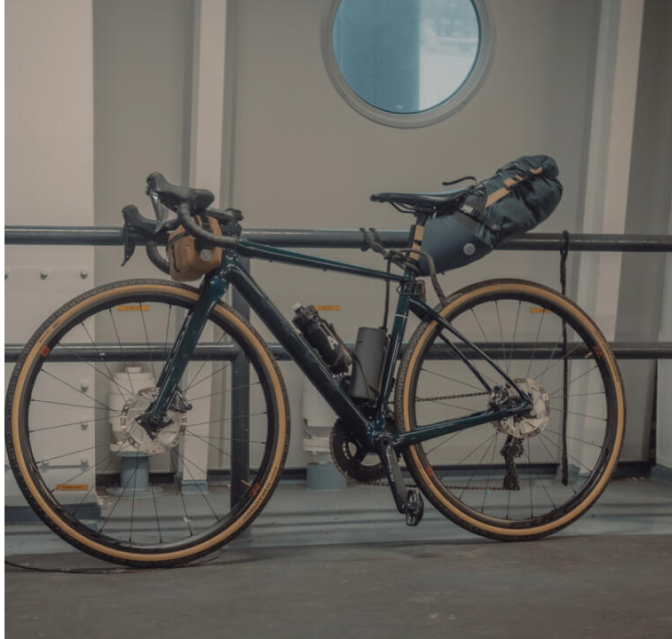 They finally crossed the river Scheldt around 7 pm and rode into the city on the cobblestoned roads that had inspired their trip. "I had also been transporting a bottle of wine in my bike-bag, so we were pretty excited to open that and celebrate our arrival", Alina laughs. In the end, the 170 km ride took around 7 hours to complete, and despite the setbacks, rain and getting stuck riding in the dark, Alina has taken the positive memories with her, especially the friendships. "At the end of the day, the best thing about these group rides is the company. We got to see quite a bit of the Netherlands and some of Belgium, and even though it wasn't under the best conditions, we now know what kind of terrain to expect if we go again in spring or summer."
2022 is shaping up to be an exciting year for Alina. Whilst she's not all that interested in competing, she hasn't ruled out some form of more structured training with a view to getting stronger and being able to ride further for longer. We'll be checking back in with Alina later on in the year, to hear more about her new life in Girona and her Mediterranean adventures.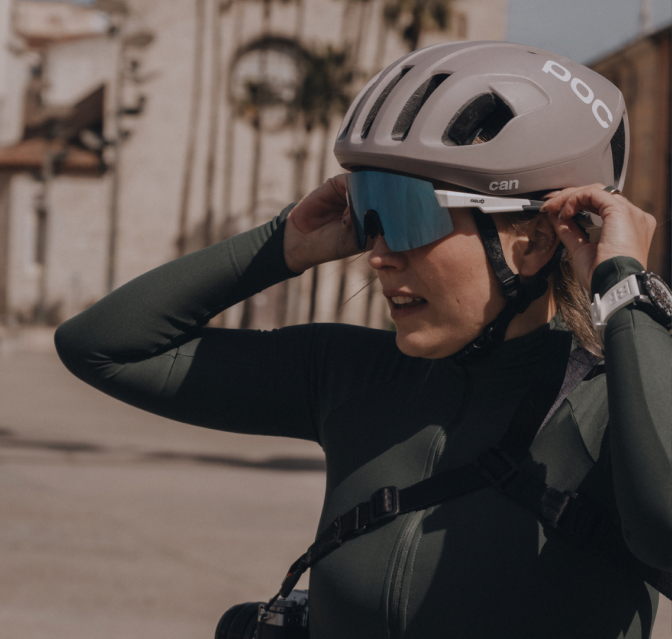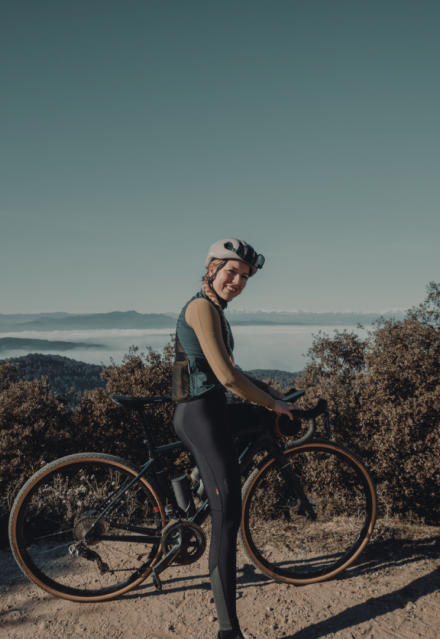 Explore the F/All-Road
The F/All-Road frame is purpose-built but with a subtle elegance that will inspire a desire to own it and ride it.
Learn more